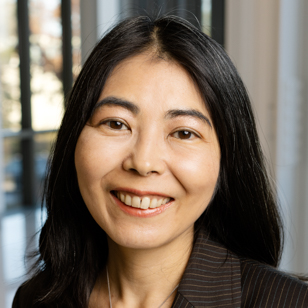 Noriko Hara
Chair - Information and Library Science
Professor of Information Science
Email:
nhara@indiana.edu
Phone:
(812) 855-1490
Office:
Luddy Hall (700 N. Woodlawn Ave) | Room: 2116
Website:
http://norikohara.org/
Education
Ph.D. at Indiana University, 2000
Courses Taught at Luddy
Z513 Organizational Informatics
Z514 Social Aspects of Information Technology
Z556 Systems Analysis & Design
Biography
Noriko Hara is the Chair of the Luddy Information and Library Science department as well as a professor in the School of Informatics, Computing, and Engineering. Her research in Social Informatics emphasizes online knowledge sharing, communities of practice, and collective behaviors in mediated environments. Specifically, Noriko examines the means by which public engagement with science are enabled and/or impeded by information Technology. Her research also examines co-production of scientific knowledge in online communities, such as Wikipedia. She is the author of Communities of Practice: Fostering Peer-to-Peer Learning and Informal Knowledge Sharing in the Work Place from Springer, and a co-editor of Global Wikipedia: International and Cross-Cultural Issues in Online Collaboration from Rowman & Littlefied. Noriko received a Ph.D. in Instructional Systems Technology at Indiana University and was a postdoctoral research fellow in the NSF Science and Technology Center at University of North Carolina, Chapel Hill.
Other Research Areas
Communities of Practice
Intellectual Freedom and information/data ethics
International Information Issues
Media Studies
Online communities
Organizational Informatics
Centers