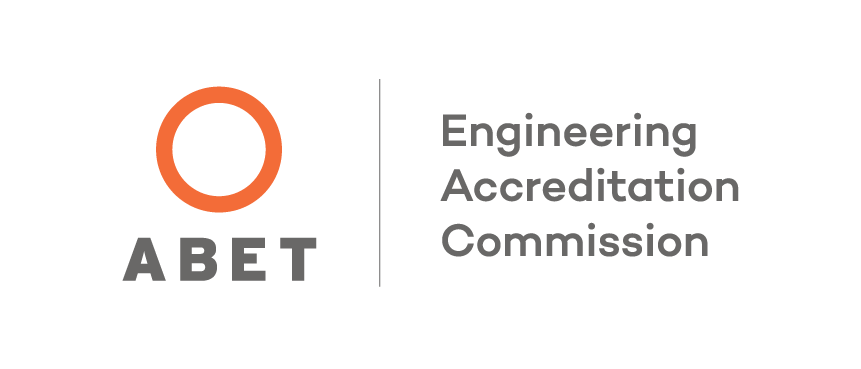 The Luddy School of Informatics, Computing, and Engineering's Bachelor of Science in Intelligent Systems Engineering has received accreditation from the Engineering Accreditation Commission (EAC) of the Accreditation Board for Engineering and Technology (ABET), the international educational standard for engineering programs.
The accreditation, which is retroactive to 2019, assures students and employers that Luddy students are receiving the proper education to enter engineering fields that lead the way in innovation and emerging technologies. The accreditation cycle begins October 1.
"The Luddy School created the Intelligent Systems Engineering Program with great intentionality as a response to forecasted employment needs of the state of Indiana," said Provost and Executive Vice President Rahul Shrivastav. "This is one of many examples of the way IU Bloomington continues to provide an excellent education in new and emerging fields for our students while always keeping our state in mind."
ABET is a nonprofit, non-governmental agency that accredits programs in applied and natural sciences, computing, engineering, and engineering technology. ABET accreditation, achieved after a thorough evaluation by more than 2,200 representatives from academia, government, and industry, validates that a college or university program meets the quality standards of the profession and produces graduates prepared to enter a global workforce.
"Our intelligent systems engineering program was designed from scratch to be unique, and tailored to the needs of today's world," said Martin Swany, chair of the ISE department. "Engineering at Luddy is training future problem solvers with an education grounded in IU's traditional strengths and paired with contemporary engineering topics, in an environment of leading-edge technology and research."
ABET accreditation reflects ISE's drive to be at the forefront of STEM research.
"Bringing the first-ever engineering degree in Indiana University's history from idea to reality depended on the hard work of our faculty and staff," said Joanna Millunchick, dean of the Luddy School. "This accreditation is tangible proof that our innovative approach is providing the best possible education in this rapidly changing field and that our students have all the resources they need for long-term success."
The ISE program, Indiana University's first-ever engineering program at IUB, launched in 2016 when it welcomed 25 freshmen to its first cohort, who graduated during IU's bicentennial year of 2020. Graduates from the program have gone on to meet the demand for STEM professionals regionally at places such as Eli Lilly, NSWC Crane and Allison Transmission. Some graduates have moved on to careers at tech giants such as Google and Abbot; others have pursued graduate degrees or medical school.
The department was created following a 2014 study by the Batelle Technology Partnership Practice, which called upon IU Bloomington to "expand and/or develop" offerings in applied sciences, including engineering, in order to meet the future economic needs of southwest central Indiana. Specifically, the study noted that the "lack of an engineering or applied technology connection point with IU Bloomington makes it more difficult for regional manufacturers to find avenues in which to engage the university."
A multidisciplinary Indiana University task force created a plan, which was vetted by an external blue-ribbon committee of engineering experts.
The committee, comprised of Anita Jones, professor emerita at the University of Virginia; Eric Grimson, chancellor of MIT; and James J. Duderstadt, president emeritus of the University of Michigan, stressed the importance of an engineering program to the academic portfolio of a research university. "In an increasingly technology-driven world," committee members wrote, "a research university simply cannot be comprehensive without a significant engineering program any more than it can meet contemporary needs without other professional schools such as law, business and education." The Indiana University trustees and the Indiana Commission for Higher Education approved the program in 2015.